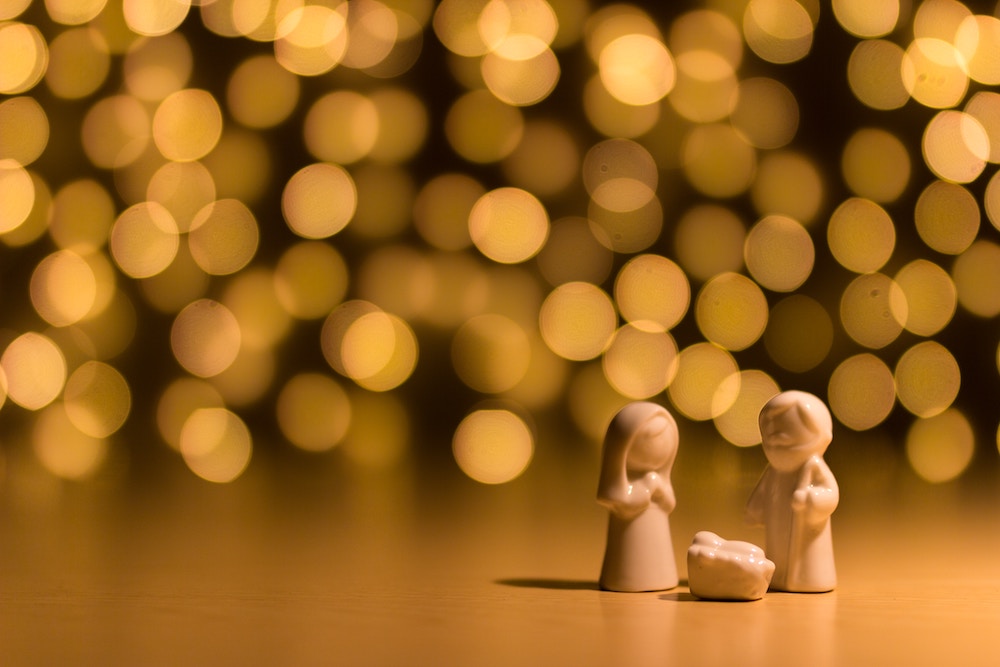 Dear friends,
during Advent, we sing hymns such as, "O Come, O Come, Immanuel" and "Come, Thou Long-Expected Jesus." These songs anticipate the hope that God's people felt as they waited for this Saviour. During the four Sundays of Advent we  light candles of hope, peace, love, and joy, like a clock counting down to God's intervention. My family has a hand sewn Advent calendar with numbered pockets which are filled with a surprise each day as we count down to Christmas.
Waiting for something that has already happened is a curious practice. Explaining the season of Advent can quite difficult but talk to any couple expecting their first child and you begin to understand the 'now but not yet' of Advent. When a child is in the womb, the child is certainly real even though you can't hold the baby in your arms. A mother's body changes, subtle flutters soon become kicks, and ultrasounds reveal a profile. The child is certainly real, but not yet born. It's kind of like recording kick counts as the baby's due date approaches. Ask any mother — the baby is already here, but not yet born.
The Advent season plays with our notion of time. The church gathers in the present to ponder the past for a future hope. Charles Dickens' A Christmas Carol is a beautiful story for the Advent season because it is a tale in which the past, present and future all come together in one transformative night. Certainly this story is about Scrooge's love of money and his altruistic failures, but it is also a story about how Scrooge cannot let go of his past. Early in the story, after establishing that Marley had been dead for some time, Dickens writes, "Scrooge never painted out Old Marley's name. There it stood, years afterwards, above the warehouse door: Scrooge and Marley" (Stave One). Scrooge seems to cling to the past because his (only?) friend Marley represented the only things in which Scrooge trusts: hard work, frugality, unwavering discipline and actions that can be weighed, measured and counted.
Jesus came to save us from counting our past as our only reality. It's like when Moses led God's people out of Egyptian slavery into the wilderness. Before they reached the Promised Land, the Book of Exodus says, "The whole congregation of the Israelites complained against Moses and Aaron in the wilderness. The Israelites said to them, 'If only we had died by the hand of the Lord in the land of Egypt … for you have brought us out into this wilderness to kill this whole assembly with hunger'" (Exodus 16:2-3). Because living in the wilderness was difficult and they were caught wandering between where they had been and where they were heading, the people complained and wished they had died as slaves. The people became stubborn and bitter (see Exodus 32:9), almost "Scroogelike" in their relationship with God and one another. Instead of moving forward in faith, trusting that God was with them, the people kept looking over their shoulders, hopelessly lamenting over the way things were.
Advent is like living in the wilderness between what was and what will be. Living into this tension, remembering God's promises, and depending on faith become spiritual disciplines that keep us from becoming Scrooges ourselves. Even though the Promised Land may seem far off, we hold tightly to the promises of our God, for "he who promised is faithful" (Hebrews 10:23).
This advent more then any other advent we need to rely on the God of promise.
Rejoice! Rejoice! Immanuel
shall come to you, O Israel
God bless and stay safe,
Alan.