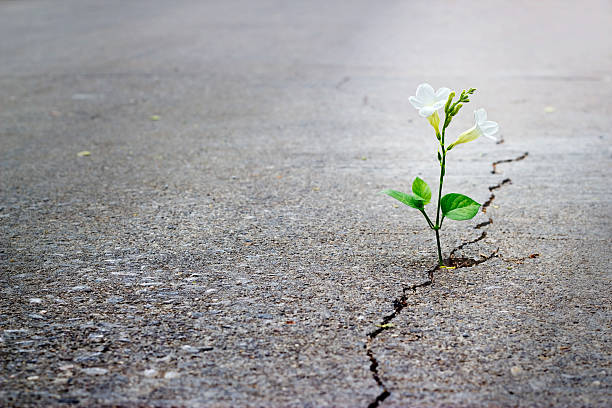 Usually at this time of year I am wishing everyone a 'Happy Methodist New Year!'. This year I feel like saying 'Welcome to a brave new world?'
The first of September always sees a change in Methodism with ministers starting their new appointment's across the connexion. In our circuit we will be welcoming Rev Nick Jones as our titular Superintendent Minister and the Rev Novette Hedley as our District Chair.
However there will be a major difference this year and for the following year in that Rev Nick will not be resident in the circuit.
This will mean that the way the circuit operates will be very different. Already our church stewards will have noticed this as they wrestle with the increased number of Local Arrangements each church is given on the current plan. No doubt other issues will arise as we live in this new reality and we will deal with them as they arise.
I think part of the problem is that Methodism has changed very little over the last forty or so years so when faced with necessary change of our current situation we seem unable to cope. So what do we do?
As Methodists we often look to our founder John Wesley. John was born into a high tory church family he was given a traditional theological education at Lincoln College, Oxford. And entered the Church of England as rather priggish and vain young curate. He then met the real world and struggled to cope. However with the influence of the Moravian Brethren and his friend and evangelist Rev George Whitfield he began to change and continued to change even after his conversion experience at the Aldersgate Meeting House.
John Wesley described himself when he wrote in his journal in the spring of 1739 in response to George Whitfield's field-preaching:
            I was "so tenacious of every point relating to decency and order that I should have thought the saving of souls almost a sin if it had not been done in a church." (Journal & Diaries,18:612) 
John Wesley's remarks remind me of present-day mainline Protestants, particularly some Methodists. Have we become similarly preoccupied with decency and order over and against God's ministry of salvation? Rather than a tenacious maintenance of decency and order—where are we called to practice holy tenacity participating in God's redemption?
Holy Tenacity
Holy Tenacity is the kind of inquiry, embrace, and sharing of the gospel we find in the church of the New Testament, particularly Acts of the Apostles, Paul-meets-Lydia kind of way. (Acts 16:11-15.) Holy tenacity embodies God's redeeming love for all by reflecting the light and holiness of God's love in authentic sacred relationships that offer glimpses of the joy and justice of God's reign.  Jesus sets the ultimate example of holy tenacity particularly in his teaching that embodies Scripture's salvation narrative.  
For me, Holy Tenacity describes God's work in us to courageously and persistently respond to the Holy Spirit's compelling us to share God's relentless love in Jesus Christ in spite of expectations of appropriate Christian, or "churchy," behaviour.
One aspect of holy tenacity is seeing God at work in our world and in us wherever we are. We need to see God at work in or lives and community. No matter how sad, angry, guilty, or grumpy, we are feeling we need to speak about God's work of love in our lives and in the world. 
Love Well
Implicit in John Wesley's words about tenacity and ministry is a central question about how to love well.  We are called by the God, in both Old and New Testaments, to love all of His/Her creation, those with and without power. We are called to love the unloved and the unlovable, even Judas.
Through stories, poetry, and parables we learn about God's relationship with humanity and creation. I must admit I shudder when the Bible is described as a rule book, or a reference manual. The Bible is the narrative of God's salvation for all creation. This does not mean there are not difficulties, challenges, and difficult expectations as we read this divinely inspired but very human composition. The Bible is ultimately about God's unrelenting love and inexhaustible pursuit of you and me.
Churches, no matter how small or large, practice holy tenacity when they embody God's love. This can include random acts of kindness. Paying for someone's shopping at the supermarket. Giving a bottle of water to someone in need. Not charging for coffee at a church coffee morning. These are pleasantly welcome gestures. However, it is the truly countercultural Christianity of repentance and forgiveness that really changes the world.  
This counter cultural church is seen even before the birth of Jesus in Mary's Magnificat. In the context of Jesus Christ's nativity, we discovered how practicing holy tenacity extends into a world turned upside down by God's grace. Reading the Magnificat we discovered how to lament the persistent oppression of systemic poverty and exploitation and challenge the exploitative power of the rich. It is in our mutual listening to the Gospel and tenaciously loving one another that we find ourselves working together with the Holy Spirit to release victims and victimisers from the oppressive systems of today's culture and the dead weight of our history. We then participate in God's redemption and the changing of the world.  
Whether in or beyond church buildings, God's Holy Spirit is moving in and among us inspiring holy tenacity and challenging us to love well. To what tenacious holiness are we and our church being called to this Methodist year?
Grace and peace
Alan.